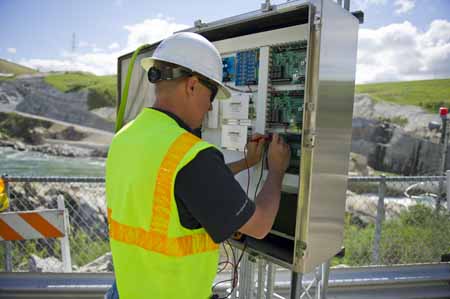 As published in SIA Technology Insights, September 14, 2018
There are more than 90,000 dams and power-generating facilities in the United States, according to the U.S. Department of Homeland Security. These dams are part of the critical infrastructure of our country, providing water for irrigation and for communities to drink, generating power that allows our modern lives to function, maintaining navigable waterways for transportation and freight and protecting our farms and communities from flooding.
With millions of acre feet of water and thousands of square miles of surface area and coastline, these assets are big, and the consequences of a security breach on a dam or power-generating facility could be catastrophic and far reaching. While there are obvious threats—including damage to surrounding areas and loss of services—the less obvious threats are just as critical. These critical infrastructure often create recreational areas that generate economic dollars for surrounding communities, thus the loss of function and changes to the landscape could endanger the livelihood of hundreds or thousands. Ensuring the security of these critical infrastructures is paramount for the protection of communities across the U.S.