IT Services and Products
Trofholz provides related IT Services and Products worldwide from our headquarters in Rocklin, CA. We offer Information Technology expertise and are certified resellers of a wide range of Technology Products. We design information systems that provide our customer with superior results by optimizing performance, security and cost.
With Trofholz IT Services and Products, You Are Able to:
Balance Performance, Security, and Cost
Attain Maximum Business Productivity
Rapidly Deploy Tailored, Flexible Solutions
Optimize Your Enterprise Systems
Support Your Mobile Workforce
Trofholz Delivers:
Total Cost of Ownership Surveys
Data Transmission Cabling
Network Management
Help Desk
Collaborative Audio Visual Systems
Reseller of IT Hardware and Software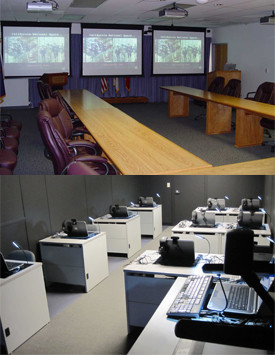 ---
IT Total Cost of Ownership Surveys
Our experienced professionals conduct site surveys to identify existing cabling infrastructure, systems, equipment quantities, and provides the appropriate technical information for your specific needs. We help you create an accurate financial estimate for the direct and indirect costs of your systems.
We Design, Integrate, & Support the following solutions:
Data Transmission Cabling
Trofholz utilizes our structured cabling experience to install your Data Transmission Cabling uses a physical data-transmission to connect together the various devices on a network. Our highly skilled team of practiced professionals take pride in our attention to detail and quality workmanship.
Network Management
Network security and proper network management is integral in securing your infrastructure. Our enterprise management tools, methodologies, and processes deliver expert network systems administration.
Help Desk
Our personnel leverage enterprise management tools, methodologies, and processes to deliver expert Help Desk administration. In addition, our facilities O&M solutions focus on meeting all customer requirements while also helping to manage the entire enterprise.
Collaborative Audio Visual Systems
From collaborative conference rooms to training rooms, Trofholz provides complete Audio Visual solutions for your needs. This powerful integration of information technology and communication tools allow our customers to work faster and more efficiently. With high-tech AV systems that communicate across vast distances, you complete work faster and reduce your travel costs. Moreover, our systems allow you to gather and share information rapidly and efficiently.
Reseller of IT Hardware & Software
We offer leading IT products and software for consistent network management and IT support. We partner with dozens of manufacturers to provide our customers with a diverse range of products to fit all their needs.